The bosses of Rugby Australia have planned to meet with the star Wallabies player Israel Folau after the comment he made on social media earlier this week saying that gay people would be sent to "HELL".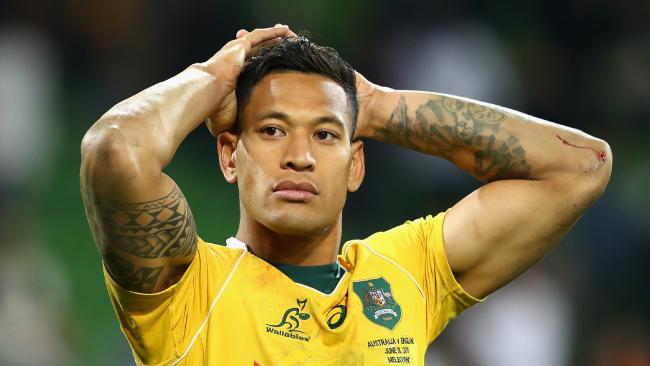 Folau, who is a devout Christian, posted this comment while replying to a question on​one of​his posts on Instagram asking: "what was god's [sic] plan for gay people??" On this Folau replied: "HELL… Unless they turn to God, regretting their sin."
Though, both the question as well as Folau replies to that have now been deleted, but before this action, it was widely shared on social media, and this lead to​criticism as well as support for the Waratahs fullback.
The Chief Executive of RA Raelene Castle and the boss of Waratahs Andrew Hore will now personally meet with Folau and will discuss the situation. Folau, who is a 29 year-old is in contact with the team and his contract will expire at the end of this year.
Castle in a statement said that "Israel's comment shows his personal religious beliefs, and it does not represent the point of view of Australia Rugby or NSW Rugby at all. We are allied in the view that this game is for all; sexuality, religion, race or gender has nothing to do with that. This has been clearly articulated in inclusion policy of Rugby. He further added that "We understand that comment about Israel has upset a large number of people and we are going to discuss this matter with Folau very soon."
The comments of Folau have disappointed Qantas as well, who are the Wallabies main sponsors. He said, "As a Rugby Australia sponsor, we are supportive of their approach towards inclusion and tolerance, which aligns with our own. We have clearly said this Rugby Australia that, this comment is very disappointing."